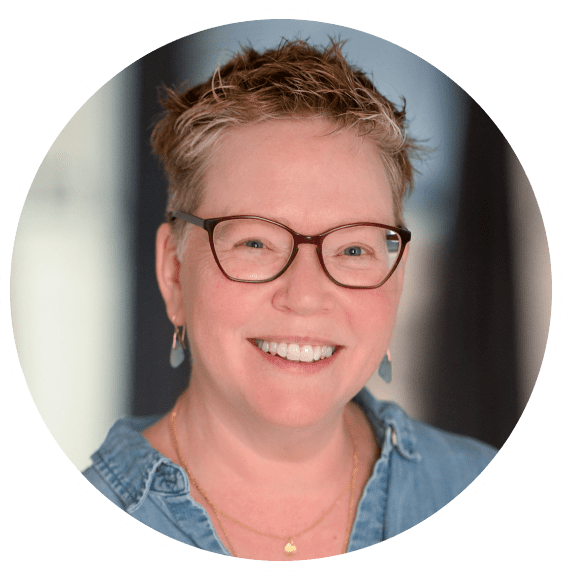 Dear friends,
With your support, University Settlement builds stronger communities in partnership with 40,000 New Yorkers on the Lower East Side and in Brooklyn every year.
Our programs ensure that our neighbors of all ages, from babies to elders, have everything they need to thrive: food, education, mental health care, the arts, belonging, self-determination, and more.
And because we are a settlement house, our programs don't exist in isolation – they're coordinated and integrated to engage the whole person, the whole family, and the whole neighborhood.
We believe that every one of us should have a safe and vibrant city where we can create good lives. That's why University Settlement is a Place to Grow.
In every interaction we have with our neighbors – every counseling session, every ballroom dance class, every housing court appearance, every language lesson, every voter registration drive – we are building on strengths and supporting growth.
At University Settlement, as in the world, growth means many things. Our children grow by learning, and our neighborhoods grow, too, when they become more inclusive and more resilient. Our organization grows when we build our capacity and measurable impact. And our participants and staff grow in their lives with us, too.
All these types of growth help us build stronger neighborhoods – as does your support. Thank you for your commitment to our communities, and for helping us grow.
In gratitude,

Melissa Aase
UNIVERSITY SETTLEMENT IS A PLACE WHERE…
READ MORE
CLOSE
Young people discover new ideas and new ambitions
"Our after-school programs partner with organizations like BioBus to bring trained scientists and educators with backgrounds in Science, Technology, Engineering, and Mathematics (STEM) into our communities. We're trying to expose our young people to new ideas, hoping that they'll get excited and want to learn more - and even consider careers in STEM. It makes science accessible and fun, something to look forward to." — Greg Robertson, Senior Director, Youth & Community Programs, Manhattan
READ MORE
CLOSE
People living with cancer grow through creative expression
"We organize regular trips to NYC cultural institutions, including the New Museum, that include educator-led tours and on-site art-making workshops. As you age in New York, it can be difficult to connect with people and find social opportunities that still engage you in your passions. Viewing art in person together can be powerfully communal. Our participants are interested in complex ideas and looking for opportunities to have conversations about challenging topics, and to relate these ideas back to their own art-making. It provides a positive distraction from their own experiences of illness, and that can be very powerful." — Liz Rubel, Hospital Artist-In-Residence Program Manager, and Programs & Partnerships Coordinator, The Creative Center @ University Settlement
READ MORE
CLOSE
Data shapes decision-making and makes programs more efficient and effective
"Our vision for data at the Settlement is to continue building a culture of measurement and evaluation. In our Early Childhood Education programs, ensuring that children will be prepared for long-term academic, social, and emotional success is one of our primary goals. Recently, our assessments identified that children in our programs were not doing as well as we'd like on a certain dimension of social-emotional learning. We invited the creators of that assessment to come in and conduct a two-day training with our teachers to better support that area of development, and when we measured our children's scores again, they improved." — Angelica Bravo, Director of Data, Evaluation, and Learning
A 21st Century Settlement House
A place where children, families, elders, students, parents, immigrants, artists, activists, athletes, caregivers, educators, leaders, communities, and New Yorkers grow.
Established in 1886 as the first Settlement House in the United States, we bring the values of that movement into the 21st century by:
Fighting poverty and systemic inequality with responsive programs
and advocacy;
Engaging all members of the community from newborns to elders;
Joyfully nurturing the whole person by addressing basic needs
including food, education, culture, learning, and community.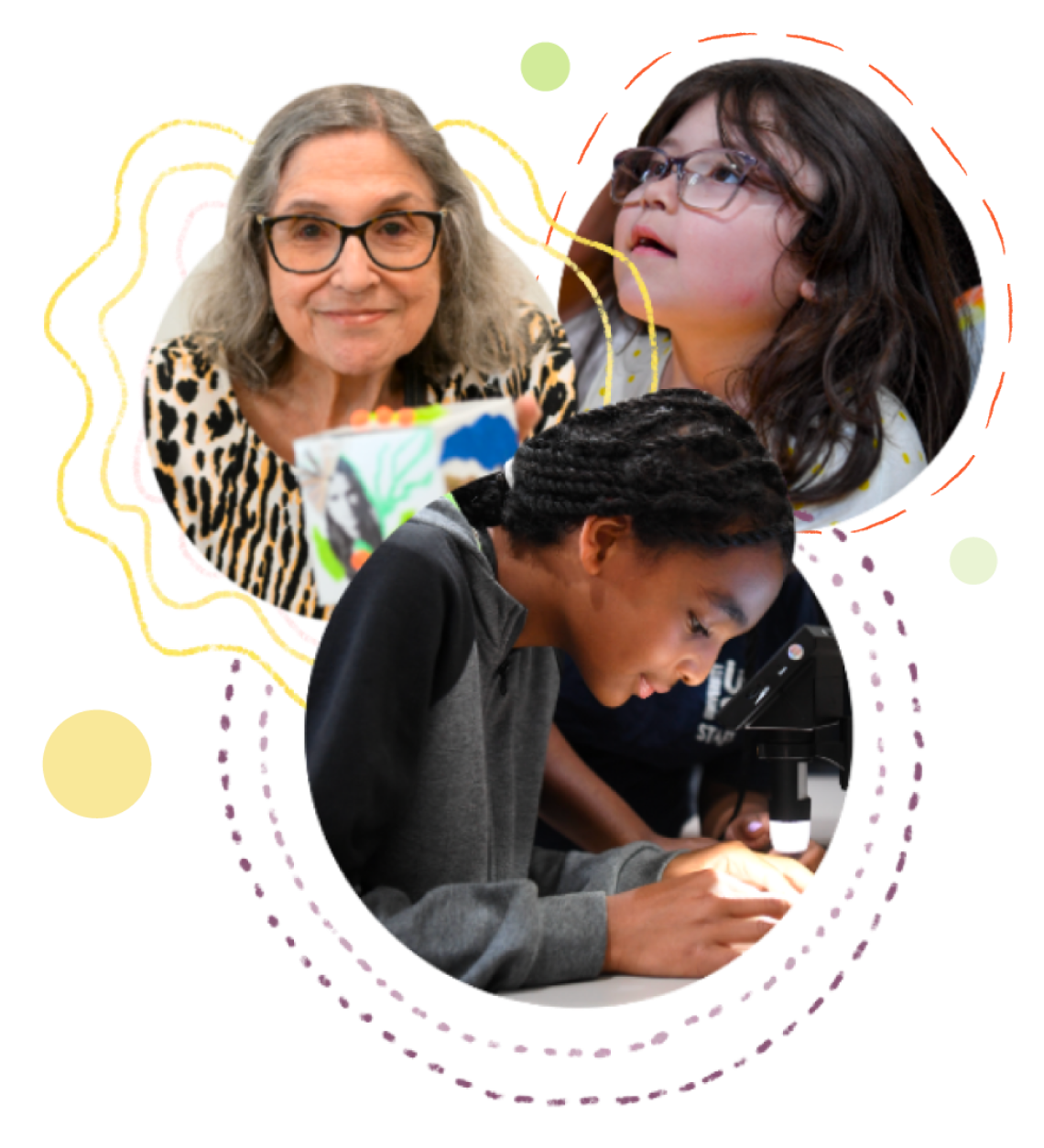 meals were delivered to homebound elders.
adults learned English and NYC civics through our Adult Literacy program —and 68 learned how to use a library card.
children and young people participated in our after-school programs.
young people received comprehensive academic and college access support through College Passport.
patients received arts instruction at their hospital beds through The Creative Center.
children and adults received mental healthcare.
Children grow more independent, and where parents build powerful connections
In 2022, our Early Head Start teams in Lower Manhattan and Brooklyn partnered with more than 300 families. These relationships can include home visits for expecting parents and young infants, parent-child socialization groups that provide families with space to build relationships with one another, full-day infant-toddler classrooms, and family support specialists who help make connections to external resources.
"Every child is very important. Although it can seem like a family has no influence and power, if every family has the resources or knows where to find the resources they need, they can live well in their families, and society as a whole benefits." — Hsiao-Han "Zoe" Proano Celi, Assistant Director, Early Head Start
Ying has two daughters in EHS:
I found University Settlement during COVID. I had both my children in the middle of the pandemic, and I realized I was experiencing signs of postpartum blues. In lockdown, I was in a very closed environment, having to stay at home, and my emotions were quite unstable. I was even having problems communicating with my husband.
When I first found EHS, I was immediately impressed by the online activities, such as the parents' exchange meeting. Through the program, I had the opportunity to chat with new people every week or even every month, and gradually we got along like friends. The moms would share thoughts and experiences with one another, and suddenly my life was opening up – I didn't only have my husband to talk to, children and family was not all I had. I had new faces to meet, and it was a good opportunity to relieve my anxious mood.
Before my children started coming to University Settlement, they spent most of their time in contact with their parents and family members. Transitioning into this program has been good for my daughters – they've had to adjust to participating in classes, experiencing a relatively unfamiliar environment, learning how to accept and adapt and how to meet new people. They are learning how to follow rules, listen to teachers' instructions, and how to get along with other children, while meeting friends and building social skills.
I think it's a good learning process for them. I can feel that my two daughters are more independent – they rely on us less at home. When they have problems when they are playing with toys, now they don't come to us directly, but think about what to do by themselves first.
I am not a professional teacher, and I know that my ability to teach my children is limited. Sending my children here is helping them grow.
I have to work regularly, and when I leave my children with EHS, I don't have to worry that bad things will happen, because the staff here are so experienced and professional. Everyone here is working really hard to create a loving, responsible, safe place for kids."Every child is very important. Although it can seem like a family has no influence and power, if every family has the resources or knows where to find the resources they need, they can live well in their families, and society as a whole benefits." — Hsiao-Han "Zoe" Proano Celi, Assistant Director, Early Head Start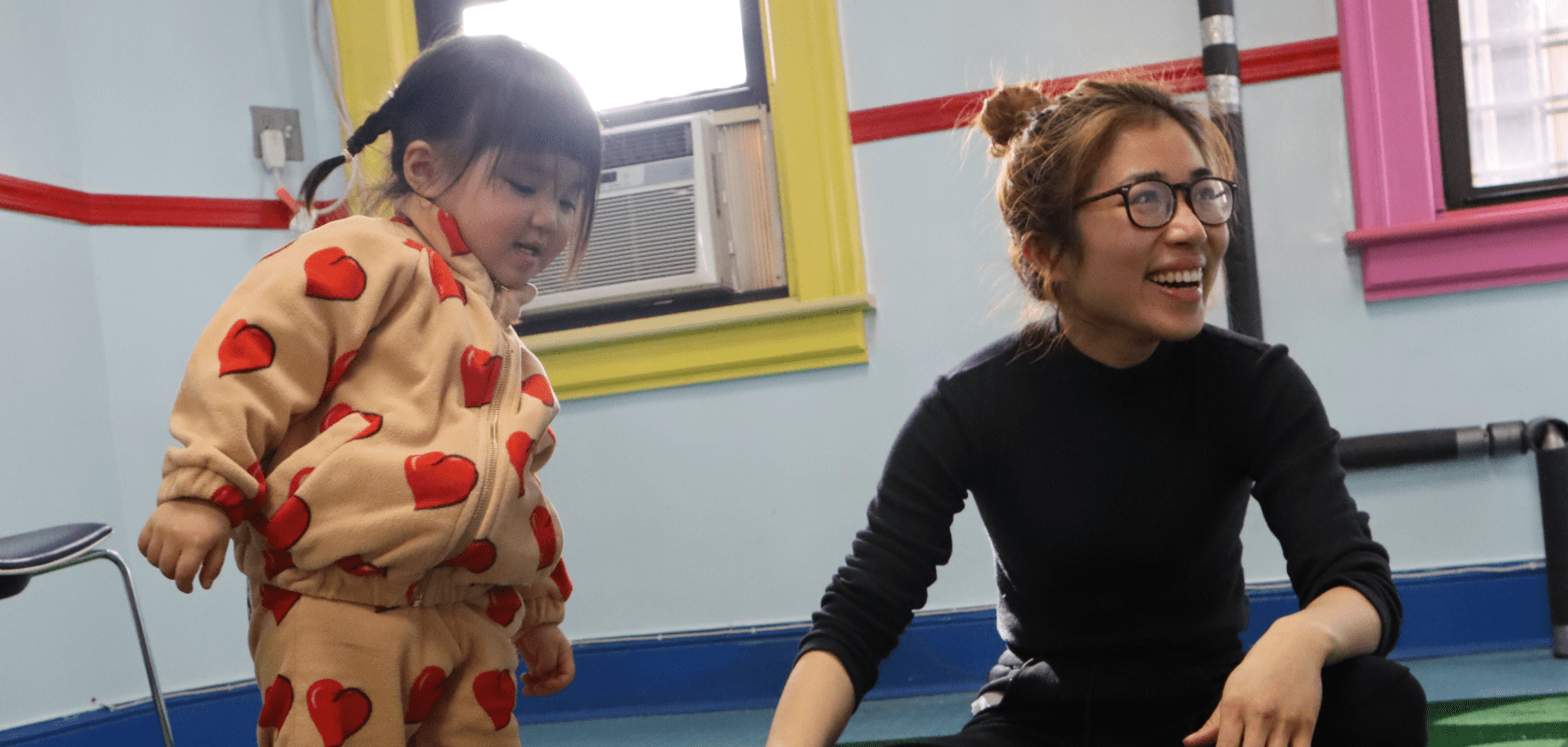 New Yorkers grow older with dignity and security
Wellness Together improves quality of life in partnership with adults over 60 on the Lower East Side and Chinatown. In 2022, we engaged more than 100 of our neighbors who are homebound for health reasons, or because they are caregivers, with culturally sensitive lifestyle and mental health supports calibrated to their current situations.
"Our team is empowered by the belief that older people are not a burden – like all of us, our older neighbors have lots of potential and contributions to make." — Bing Ji, Director, Wellness Together
Wellness Together participant Charles F. shares his experience of the program:
Sonia is the social worker I work with, and she helps me get through bureaucracy and issues with my landlord. It becomes daunting and repetitive, trying to get things done the way they need to be done through bureaucracy. She takes some grief off me, so I can take care of other stuff – like, she helped me find a ride to all my medical appointments, because riding on the bus can be painful, especially if I have to stand.
And my landlord – I'm fighting with my landlord just to have the heat turned on right. He would love me out of here, he could get a lot more money if I wasn't here. Having an advocate like Sonia is incredibly valuable in that situation. When the landlord does some things, it's nice to have a buffer, someone who can deal with him. 
We also just talk about how I'm doing. And I'm also in touch with a volunteer, Michael, who calls me once a week. He's a very nice guy, extremely smart. And it's nice to have him check up with me. After our conversations, he always asks if there's anything I'd like him to take back to the team.
If I wasn't in touch with your organization, my life would be more hectic. I would feel a bit less security.
All the help I've gotten with University Settlement has been extraordinary. I have people who I can count on. It's the kind of thing humanity needs.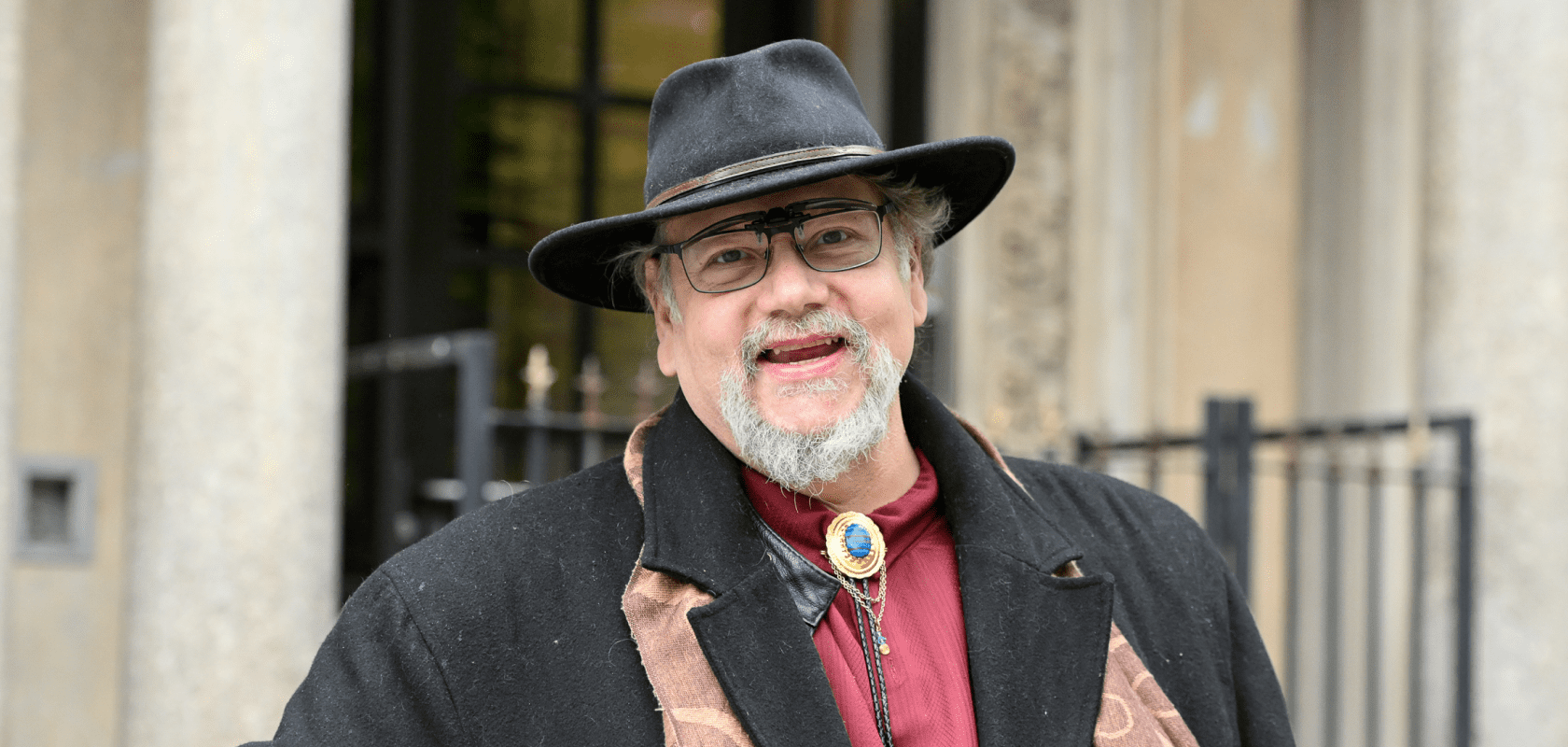 The newest New Yorkers can begin again
Navigating city and state systems to access needed assistance or avoid legal jeopardy can often be challenging, even for native New Yorkers. People who have personally experienced these bureaucracies— from the juvenile justice system, to the mental health and health care systems, to the public schools —have valuable expertise to share with people who are first making contact with these systems. Family and Youth Peer Support services, our newest program, engages young people who are trying to navigate New York's social safety net, alongside their families.
In 2022, our Family Advocate Michelle Tirado partnered with 190 families seeking asylum in the United States:
It's so hard to come to a new country, you have nothing. Many of these people seeking asylum were abused and tortured in their own country. They've made huge sacrifices, leaving behind families and support systems in search of a better life. Then they arrive in New York and they have to navigate the language barrier and they don't know where to start to get back on their feet.
I see people as people. Where you come from doesn't matter, we are all human. Asylum seekers don't make their choices lightly, and they've been on a very difficult road just to get here.
In my engagements with families, we set a goal. In many cases that goal is "be able to navigate systems independently." And I work with them until they can. We start by getting them cash assistance, getting access to Medicaid, getting food stamps so they can feed their families.
I have an 11-year-old son who has ADHD and autism. His teachers couldn't handle him, he had very bad behavior issues and anxiety, his language was regressing, and I had to find him new schools. NYC public schools wanted to leave him in a regular school setting, but he would run out of the classroom. I had to find special education schools for my child.
My experience figuring out a pathway to get effective care for my son through these systems on my own is what prepared me to be a family and peer advocate. And it illustrates why advocates who have lived experience are so vital for families.
This is difficult work, and sometimes when I sit with families and hear their stories, it brings up some of my own trauma. But I sit, calm myself, and remind myself that I am blessed to be in my situation – and that when I had to first interact with these systems, I didn't have anyone. If I can be their support system, that's what motivates me. I have grown a lot as a woman and a mother in a year of working with these families.
We follow our neighbors' lead
Since 1886, we've been listening to the people in our communities and responding to their priorities. As our understanding evolves, so do our programs.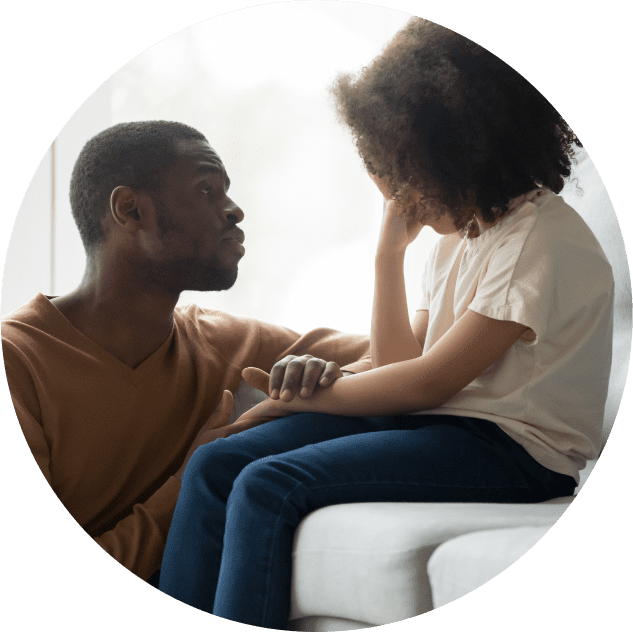 A comprehensive response to the mental health crisis for young children and families
Children and families in our neighborhoods experienced significant trauma during the pandemic, resulting in a complex and wide-reaching mental health crisis. In response, our early childhood mental health program Butterflies sought and received the largest single year private gift in University Settlement's history from Robin Hood. The grant enabled us to rapidly expand our crisis services and establish a robust Medicaid billing infrastructure while partnering with the Yale Child Study Center to further integrate mental health supports into our early childhood classrooms.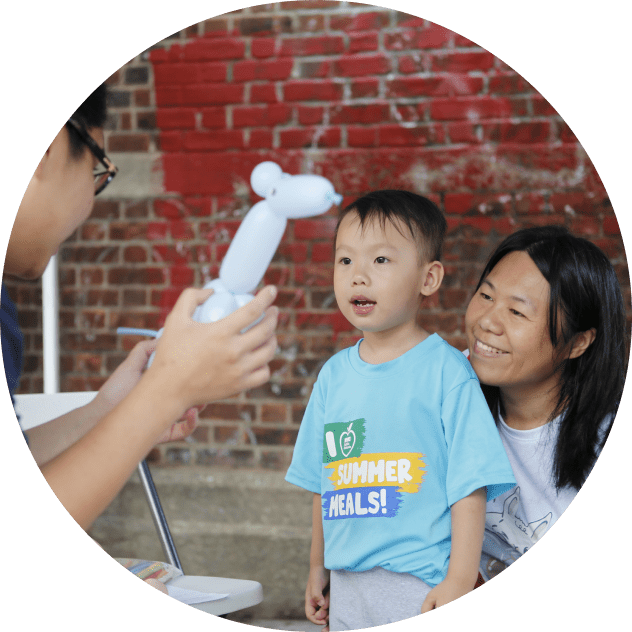 Building relationships and people power in Chinatown and the Lower East Side
After years of isolation, and with violence and harassment targeting our AAPI neighbors on the rise, our neighbors were telling us that our community connections and spaces needed some love. In response, we convened a weekly summer festival aimed at revitalizing relationships and bringing activities for children, families, and adults back into Sara D Roosevelt Park. ROAR: Rejoice! Organize! Activate! Reclaim! presented more than 200 hours of free community-building programming – all of which was available in Cantonese, Mandarin, English, and Spanish.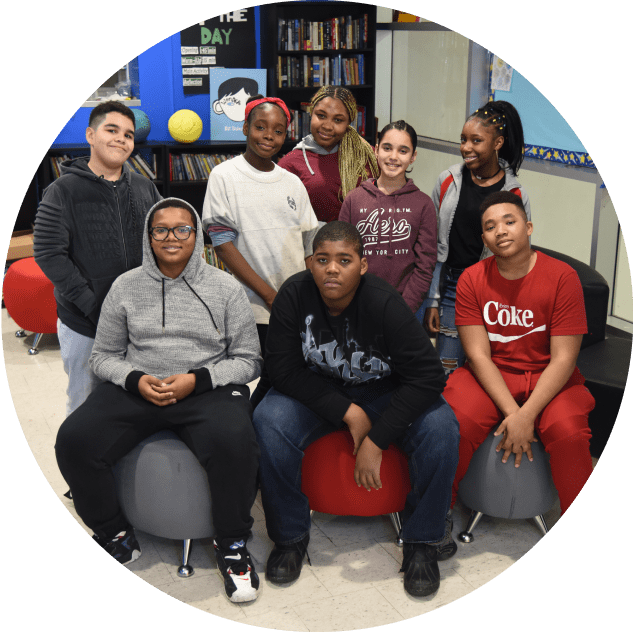 Creating a new model of community mental health support
For many of our neighbors, mental healthcare is difficult to find and even more difficult to afford. In 2022 we expanded Families Thriving, our program offering approachable mental health and wellness supports that meet people where they are, into 11 additional schools in Lower Manhattan's District 1, making its services available to 2,675 additional students thanks to support from Trinity Church Wall Street. It's a path-breaking collaboration between a community-based organization, a school district, and a philanthropy that we hope will serve as a national model for quickly making a difference in the well-being of a community.
We fight poverty and systemic inequality by engaging our neighbors of all ages, from newborns to elders, with innovative, responsive programs that address basic needs while facilitating culture, learning, and community.
We supported 600 young children and their families with a spectrum of education and care services including center-based learning, neighborhood-based family childcare, and home-based assistance.
We create safe, fun, purpose-driven environments for more than 3,000 youth annually. Our afterschool, summer camp, and college access programs are rooted in positive youth development and social-emotional learning models that build students' self-awareness, self-expression, and leadership skills.
We engage over 1,100 low-income seniors annually through a network of services including meals, health, wellness, recreational activities, case assistance and management, housing counseling, and referral resources.
Nearly 1,900 people receive high-quality mental healthcare from our culturally sensitive professionals every year, helping individuals and families in our communities navigate the challenges life can present.
Advocacy & Community Action
We strategically engage our representatives on issues including access to safe housing, healthcare, and quality education. Through advocacy, we aim to secure access to resources for thousands of our neighbors, and support policies that empower New Yorkers to achieve healthy, stable, and remarkable lives.
We combat homelessness by partnering with our neighbors to identify financial problems and solve them before they lead to eviction; in a typical year, more than 1,500 New Yorkers are more stably housed thanks to Project Home.
Art helps build healthy communities and we engage thousands of our neighbors with two distinct arts programs: The Creative Center, which brings art's healing power into healthcare settings; and The Performance Project, which fosters collaboration between professional artists and low-income New Yorkers.
350+ low-income, adult immigrants in NYC participate in our comprehensive 10-month English and civic education program annually — building language and systems literacy skills to navigate life in our complex city, support their families, and achieve their goals.
Our budget in FY22 was $44 million.
How our budget breaks down by program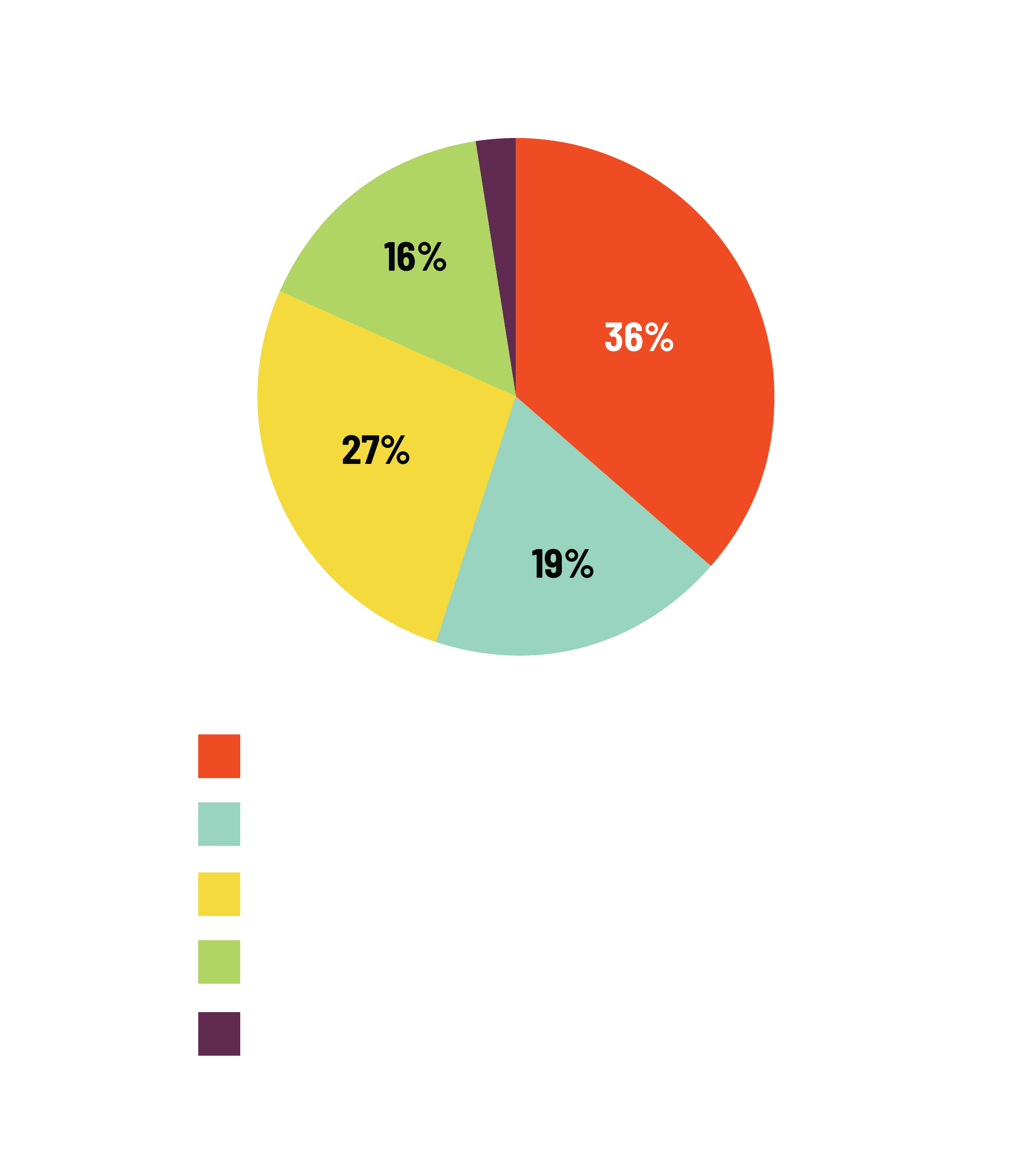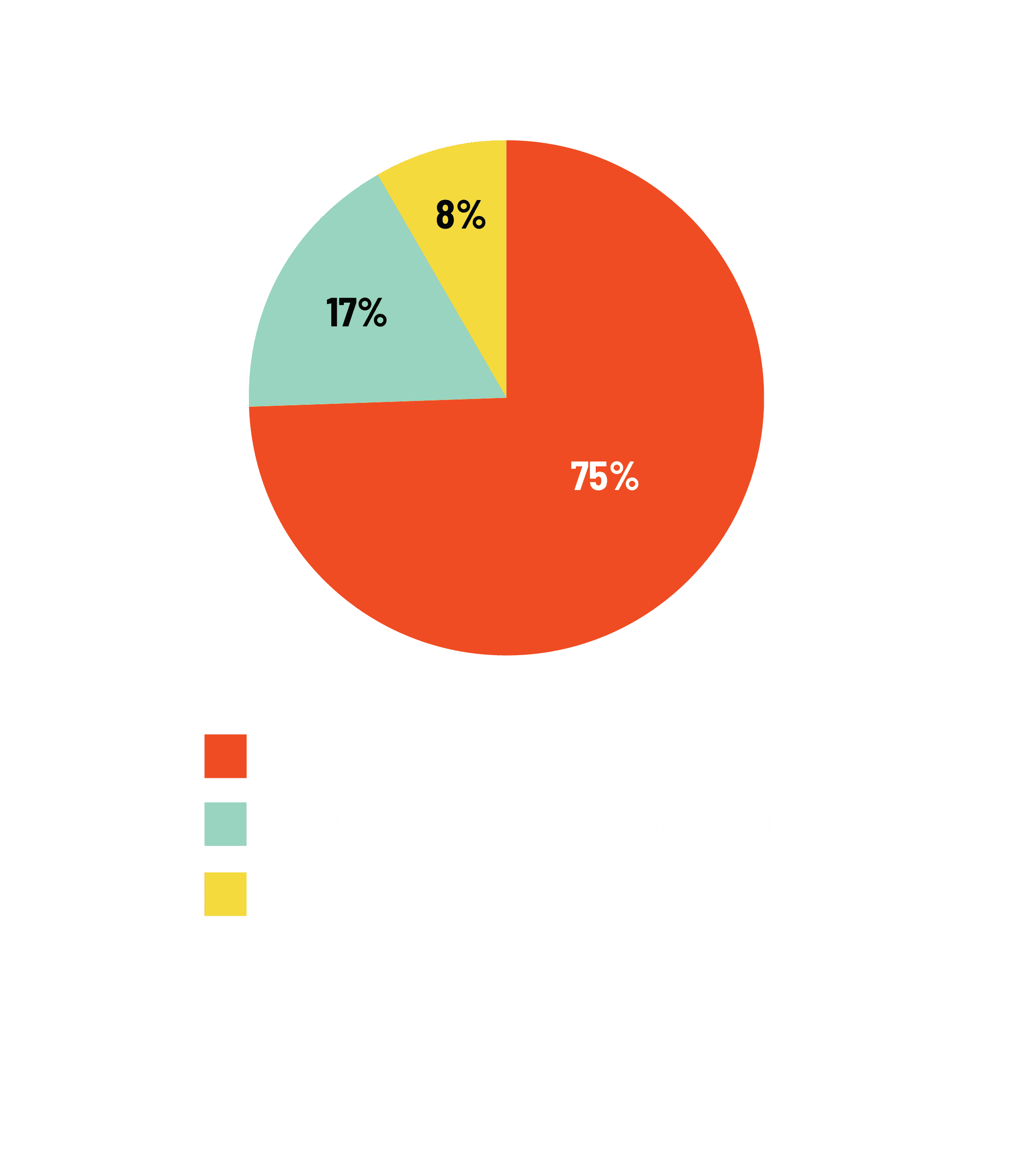 Charity Navigator names University Settlement as a Four-Star Charity — their highest rating — based on our financial stability, efficiency, sustainability, and our commitment to strong governance practices and policies.
Thank you to everyone who supported our programs during Fiscal Year 2022! 
Your support helps us make University Settlement A Place to Grow.
The donors listed below made gifts or provided funding to University Settlement during the 2022 fiscal year: July 1, 2021 – June 30, 2022.
5 Deadly Venoms
M.P. and Julie Aaronson
Brian and Karen Aase
Donna Aase
Melissa Aase and Brian Bergen
Donald Abelson and Joseph Everett
Abrahams Charitable Fund
Stefanie Abrahams
Mary Adams
Jill Aguado
AIG
Al Fresco
Sam and Janet Alley
Zachary Allen
The Alpert Family Foundation
American Council of Learned Societies
India Amos
Anonymous (X25)
Alan Appelbaum
Lynn Appelbaum
Asian American Federation
Karl Austen
Michael and Brenda Austin
Autism Speaks
AvalonBay Communities, Inc.
Ravi Badge
Elizabeth Barile
Marie-Claire Barker
The Barker Welfare Foundation
BC Partners Advisors L.P.
Bear Givers, Inc.
Margaret and Corey Benson
Boyd and Marilyn Bergen
Dana Berger
Matthew and Elissa Bernstein
Robert and Rachelle Berne
Charles Glenford Bigelow
David Black
Stefanie Batten Bland
Blanche T. Enders Charitable Trust
Emma and Jason Bloch
Alex Blue
The Dr. Maxwell L. and Florence C. Blumenreich Foundation
John Bogle
BookBaby
Donald and Carol Borut
Jason Bosslett
Acey Bowman
Rebecca Braitling
Briggs Robertson Family
Sarah and Stuart Britton
Maris Brody
Brenda and Robert Brown
Gail Brown
Leslie Bulion
Miriam Calabro
Lily Cann
Capital One Foundation
Speight Carr
Griffin Carroll
Susan Casulli
Anthony Catalfo
William Cavanagh and Ricki Gardner
Art Chang and Allison Thrush
Tiffany Chang
Samuel Chapin
Charles Hayden Foundation
Child Welfare Fund
Leslie Chiorazzi
Salma Choudhury-Muro
Irene Clark
Gregory and Claudia Classon
Lewis Cole
Mary Ann Cordiano
Corporate Synergies
Elizabeth Cuccaro
Vincent Daccordo
The David Aronow Foundation
Carla Davidson and David Lander
Debevoise & Plimpton LLP
Scott Demasse
David DiPietro
Virginia Dotson
Richard Drescher and Kara Cummings
Nancy Drosd and Charles Schwartz
Victoria Duffy
The Durst Family Foundation
Michael Eberstadt and Nina Beattie
Paul Edelberg
The Edith Glick Shoolman Children's Foundation
David Eng
James Eng
Epstein Teicher Philanthropies
Renée Eubanks
Eugene M. Lang Foundation
Evercore Wealth Management, LLC
The Fan Fox and Leslie R. Samuels Foundation, Inc.
Kenneth and Barbara Fazio-Mcgrory
Mark and Maria Federman
Herbert Fellerman
Ronald and Elaine Fierman
Douglas Fine
Fine Sisters Fund
James Finkel
Sheldon and Janis Firstenberg
Judith Fisher and Mark Allen
Ronni and John Fisher
Amy and David Fleishman
Danielle Francis
Frank E. Clark Charitable Trust
Pam Frederick and Charles Stuard
Scott Freund
Fried, Frank, Harris, Shriver & Jacobson LLP
Jeffrey Friedman
Friend Foundation
Celeste Frye
Naomi Fulford
John Gabrieli
David and Kyoko Gelber
Kristen Gengaro
George P. Wakefield Trust
Cathy Gins
Robin Glazer
Hiedi Gledhill
Josh Gledhill
Ed and Judy Glueck
Shon and Stefanie Glusky
Lola Goldberg
Goldfarb & Fleece LLP
The Goldstein Family Foundation
Google
Ann Gottlieb
Justin Grady
John Gray
Lachlan Green
Michelle Green
Cliff and Alyssa Greenberg
Nancy Greenblatt
Greystone
Dan Grigsby
David Grubb
Mara and Alex Gruen
Katherine Guenther
Martin Guggenheim
Anthony Gulotta
Hale Gurland and Elizabeth Sanders
Camille Hamilton
Debra Hansen
Brian and Laleh Harper
Adelaide Haskell
Harun Hassouni
Susan Hauser
The Hearst Foundation, Inc.
David and Lisa Perry Hellerstein
Savannah Herndon
Michelle Herring
Matthew and Tamiko Hershey
Michael Hirschhorn and Jimena Martinez
Andrea Hirshman
Marilyn and Murray Hochhauser
Paul and Helene Hoeffel
Elizabeth Hollingsworth
Dave Hughes
The Hyde and Watson Foundation
Michelle Ingber
Carolyn Ingledue
Isaac H. Tuttle Fund
J.E. & Z.B. Butler Foundation, Inc.
J.P. Morgan Private Bank
Marc Jacobs
Scott Jacobs
Joan Jankell
Patsy Jeffers
William Johnson
Ken Joseph
Meghan Joye
Amy Justis
Suzanne Kagan
James Kagen
Ari Kahn
Puja Kandel
Lisa Kaplan
Rochelle Kaplan
Steven and Jennifer Kasoff
Joanne and William Kass
Robert Keane
Kelson Foundation
Jeremy Kesselhaut
Mark and Anla Cheng Kingdon Foundation
Stella Kiyota
Tod and Diana Klebanoff
William Knapp and Judith Bell
Margaret Kohn
Philip and Marian Korenstein
James and Marian Krauskopf
Elissa Krauss and Harriet Grimm
Scott Krentzman
Kroll LLC
Kroll Charitable Foundation
Barbara Krzanicka
Subir Kumar and Pamela Cholankeril
Linda Kuppersmith
Susan and John Kwock
Jai Lakhanpal
Maria Lamorte-Wright
Tracy Landauer
Robert and Gisele Lapiner
Maggie LaRocca
Alexandra Larschan
Laurie M. Tisch Illumination Fund
Elaine Lavine
Alicia and Jason Lee Foundation
Jeremy Leeds
Richard Lehmann and Kathleen Feely
Diane Lempert
Taliah Lempert
Yonah Lempert Luecken
Leo Rosner Foundation
Charles and Alice Levien
Rachel Levine and Andrew Ceresney
Allen and Leslie Levinson
Fredrick Levy and Katharine Gruber
Ronald Levy
Roger Lewis
Lily Auchincloss Foundation, Inc.
Ken Lombard
Louis and Anne Abrons Foundation
Joanne Lowe
Lower Manhattan Development Corporation
Kevin Lupowitz
M.C. O'Brien Inc
Janet MacLeod
Debbie and Rex Madden
Rashika Mandal
Ria and Robyn Mar
Alessandre Margolies
Elaine Margolies
Benita and Ted Marks
Lawrence Martz
Edgar Masters and Deb Cohen
Sandeep Mathrani
Sheila Matlin
Susan Matloff-Nieves and Saul Nieves
Matt McCracken
Mcdermott + Bull
Harold and Annette McEvoy-Bronheim
Laura McGinley
Richard Médor and Patty Staco
Meghji Family Charitable Fund
Anne Meisenzahl
Daniel Melnick
Vivek Melwani
Metzger-Price Fund, Inc.
Eric Michaels
David Miller
Greg Miller
Lillian Miller
Rosemarie Mitchell
Kathleen Molony
Joan Monaghan
Nicole Mone
Lisa Montanio
Robert Moore and Mary Ann Chiulli
Thomas and Loraine Morgan
The John C. & Katherine M. Morris Foundation
Anne Morrison
Peggy Morton and Jonathan Ross
Mariana Múnera-Keating
Mutual of America
Zaden Nam
Nancy and Edwin Marks Family Foundation
Daniel M. Neiditz Revocable Trust
Liron Nelik
Tonya Nelson
New York Health Foundation
New York University
Sandra Norinsky
Novartis Pharmaceuticals Corporation
Lauren Nye
NYU Community Fund
Alex Okun and Mary McCord
Michael O'Neill
Oxeon LLC
Michelle Paige
Paramount
Carmen Parra
Parthenon
Paycom
Christopher Peak
Benjamin Pearson
Amanda Peck
Robert and Marianita Perlstein
Steven and Lacey Perricone
Jeanette Pertz
Viviana Phelps
Nancy Philips
Phipps Houses Services, Inc.
Elliot Piperno
Malissiza Pitcher
David Providenti
Michelle Puder
Julie Quinton
Victoria Reichelt
Michael and Karen Reinert
Michael Reynnells
Marni Rice
Robert Riesenbach
Thomas Riley
Carmen Rivera
Emma Rivera
Nicholas Robertshaw
Robin Hood Foundation
Brett Rogoff
Josh Rolnick
Anisa Romero
Sigmund and Dorrie Rosen
Todd Rubinstein
Jennifer Rucker
Brian Runk
Stephan Russo and Susan Souder
Lynne Sachs
Carol Samol
Santander Bank, N.A.
Stephanie Sawyer
Benjamin Schall and Jeannie Mun
Ellen Schall and Steve Kelban
Richard and Marie Schall
Steve Schall and Alyce Russo
Susan Scheer
Lisa Schiller
Julia Schlossman
Neal Schmidt and Adrianne Meisler
Maximilian Schneider
Karyn Schorr
Estate of Henry Bruce Schroeder
Elizabeth Schrero
Theresa Schwab
Robert Schwegler
Antoinette Segreto
David Shapiro and Liz Lange
Susan Shaskan Luse
Peter Sherman
Steve Shiffman
Thomas Shirey
Andrew Silberfein and Amy Silberfein
Barbara Simon
David and Amy Davidson Sorkin
Albert and Margaret Soto
Robin and Erika Soto Lamb
Cody Sourdiff
Hilary Spann and Nolan Burke
Judith Spektor and Barry Benepe
Kate and Richard Stacy
Frances Stahl
Stainman Family Foundation
Laura Steinbrecher
Stephen Steinbrecher
Stella and Charles Guttman Foundation, Inc.
Jane E. Stempel 1994 Rev. Trust
Oona Stern and Alex Manuele
Harly Stevens
Kelly Stevens and Peter Lupoff
Rachel Stone
Stride Consulting
Strypemonde Foundation
Joseph Subar
Krishna Swamy
Stephen Swiatkiewicz and Virginia Hatley
Michael Swier
Milton Syed
Stephen Symonds
The Tang Fund
Elena Taurke
Travis Terry and Rebecca Velez
Craig Thomas
Tiger Foundation
Trinity Church Wall Street
The Adele and Jerome Trupin Fund
Deborah Trupin
Bill Tsapalas and Heather Church
Dennis Tseng
Barbara Turk
Jake and Sean Turner
UJA-Federation of New York
United Neighborhood Houses of New York, Inc.
van Ameringen Foundation, Inc.
Mitali and Prakash Vasa
Viking Global Foundation, Inc.
William Vranos
Wallerstein Foundation for Geriatric Life Improvement
John and Betty Ware
Marie Ware
Raina Washington
Dan Wasserman and Christine Chinlund
Annie Wattenmaker
Kathleen Webster
Linda Weinstein
Heather Weston and Richard Delaney
Kathleen McCarthy Whitney
Ethan Wiener
Aviva and Kurt Will
William J. and Dorothy K. O'Neill Foundation
Melinda Williams and Mark Murray
Chad Wilson
Michelle Winfield
Jason Winocour
Alan Winters and Sharon Felzer
Marty Wood
Joann Yoo
Lori Zeltser and Leonard Berman
Sandra Zhao
Andrew Zhu
Jessica Ziegler and Jeff Nemetsky
Christopher Zilla
Ian and Tessa Zilla
Katherine Zilla-Ba
Michael Zisser and Marsha Morton
Marisa Zoellner
NYC Administration for Children's Services
NYC Department for the Aging
NYC Department of Cultural Affairs
NYC Department of Education
NYC Department of Health and Mental Hygiene
NYC Department of Housing Preservation and Development
NYC Department of Youth and Community Development
NYC Housing Authority
NYC Department of Social Services
NYS Council on he Arts
NYS Department of Health
NYS Department of State
NYS Division of Homes and Community Renewal
NYS Education Department
NYS Office for the Aging
NYS Office of Children and Family Services
NYS Office of Mental Health
NYS Office of Temporary and Disability Assistance
US Department of Agriculture
US Department of Health and Human Services
US Federal Emergency Management Assistance
US National Endowment for the Arts
NYS Representative Harvey Epstein
NYS Representative Yuh-Line Niou
NYS Representative Inez Barron
NYS Senator Brian Kavanagh
NYC Council Member Carlina Rivera
NYC Council Member Margaret Chin
NYC Council Member Laurie Cumbo
NYC Council Member Brad Lander
Manhattan Borough President Gale Brewer
Renée Eubanks
Co-Chair
Ronni Fisher
Vice President for Programs
Frederick Yee
Tresasurer
Leonard Berman
Christina Chiu
Steven Green
Hale Gurland
Ken Joseph, Esq. 
Debbie Madden
Richard Médor
Patrick Michel
Melissa Aase

CEO
Benjamin Schall
Co-Chair
Aviva Will

Secretary
Thomas Morgan
Aisha Oliver-Staley
Steve Perricone
Steve Schall
Peter Siroka
Harly Stevens
Andrew Zhu
Ian Zilla
Renée Eubanks
Co-Chair
Ronni Fisher
Vice President for Programs
Frederick Yee
Tresasurer
Leonard Berman
Christina Chiu
Steven Green
Hale Gurland
Ken Joseph, Esq. 
Debbie Madden
Richard Médor
Patrick Michel
Melissa Aase

CEO
Benjamin Schall
Co-Chair
Aviva Will

Secretary
Thomas Morgan
Aisha Oliver-Staley
Steve Perricone
Steve Schall
Peter Siroka
Harly Stevens
Andrew Zhu
Ian Zilla