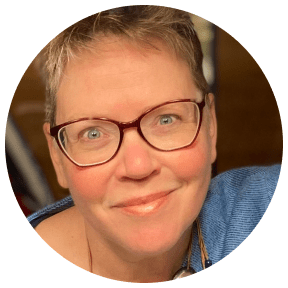 Dear Friends,
Human beings contain multitudes, but systems are too-often biased toward one-size-fits-all solutions.
At University Settlement, we take a different approach.
We have programs for expecting mothers, and newborns, and children under five. We work with young people in after-school, summer camp, and college prep. Every year more than 400 adults build English and civic literacy with us. We run the programming at community centers in the heart of three bustling neighborhoods, and a network of activities for adults over 60. We engage our neighbors with dedicated mental health and art-making programs, while also weaving those resources into everything we do. And even as we provide direct services to address immediate needs, we connect our neighbors through civic engagement and to the fight for greater equality—pushing the needle of the possible while doing what needs to be done right now.
We work this way because we know that human connection can create exponential value, and that engaging our neighbors in their powerful individuality helps build stronger communities.
That's why individual and communal self-determination are among our deepest core values, why listening is one of our most important tools, and why we are hyper-focused on the neighborhoods where we operate. And it's why we do so many different things as one organization—because when we approach our neighbors holistically, with a wide range of complementary services, with teams who approach their very different work from a shared perspective, and with people who are empowered and encouraged to connect the dots, everything we do is more successful.
Honoring difference, insisting on complexity, and forging relationships are the pillars of our approach, which we've honed in our neighborhoods for the last 135 years.
It's the power of US.
This approach sets us apart from many other non-profits. Organizations who depend on investment from governments and foundations are strongly incentivized to simplify, specialize, and define success on quick timeframes.
Our complex world requires holistic responses, and that's precisely why the support of partners like you is so invaluable.
In gratitude,
Melissa Aase
Can't play this video? Click here
READ MORE
CLOSE
Building community power through professional development
Hiring from within our neighborhoods and creating pathways for staff to grow their careers with US is one important way we build collective power in our communities. In 2022 Raymunda "Linda" Ramirez retired after 37 years with the agency, during which she'd worked as a cook, a teacher's aide, and an assistant teacher at our Early Childhood Center.
READ MORE
CLOSE
Integrating health and wellness programs into early education
Integrating health and wellness education into our relationships with families in our programs helps build community strength. Our Early Head Start program in Brooklyn observed World Cancer Day by greeting parents and children with a purple ribbon during drop-off, prompting conversations about cancer screening and healthy lifestyles.
READ MORE
CLOSE
Keeping neighborhoods connected by fighting evictions
Fighting evictions helps us keep our neighborhoods connected. In 2021 we led a coalition of organizations on the Lower East Side to help our neighbors access New York State's Emergency Rental Assistance Program, while also expanding our housing advocacy program Project Home into new neighborhoods in Brooklyn.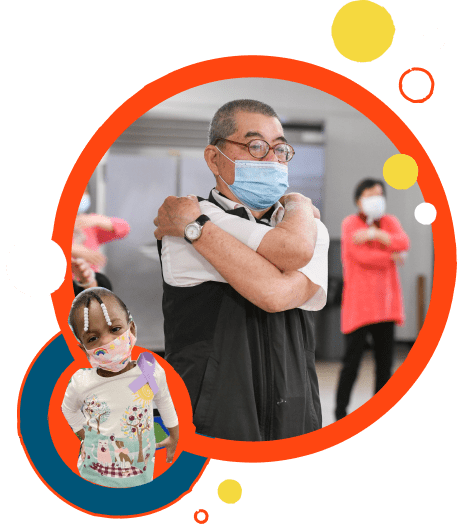 The Power of a 21st Century Settlement House
Established in 1886 as the first Settlement House in the United States, we bring the values of that movement into the 21st century by:
Fighting poverty and systemic inequality with responsive programs
and advocacy;
Engaging all members of the community from newborns to elders;
Joyfully nurturing the whole person by addressing basic needs
including food, education, culture, learning, and community.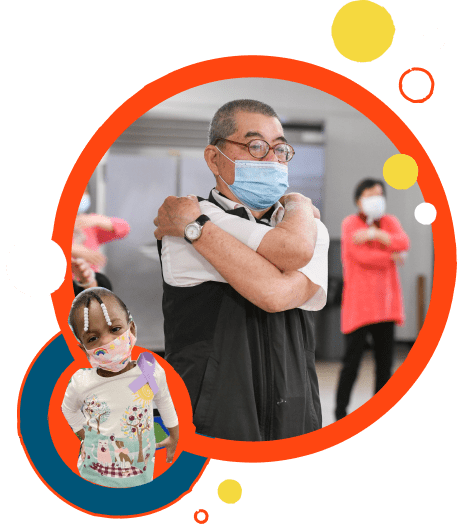 of children moving on from our Early Childhood Education centers were socially and emotionally "school-ready"—a monumental feat considering the impact of COVID.
meals were delivered to homebound elders.
children and adults received affordable, culturally sensitive mental healthcare.
of adult English learners in our literacy program also met with counselors to discuss their goals and connect to other resources.
children and young adults participated in our safe, fun, purpose-driven after-school programs.
artists provided bedside art instruction to more than 5,000 hospitalized people.
Integrating mental healthcare into youth development programs
Creating supportive environments where young people in our communities can talk about their feelings
In 2020, remote instruction necessitated by the COVID-19 pandemic drove significant learning loss for students in our communities. But our teams understood that the effects of isolation would extend well beyond young people's engagement with academics, and into their social and emotional lives.
Last summer, New York City's Summer Rising curriculum infused our summer camps with instruction in literacy, math, science, music, and other subjects, led by public school teachers.
Integrated mental health services are never supported by our City contracts for summer camp, nor is mental health funding often allocated to community based organizations like University Settlement. But we dug deep into our program budget to fund integrated social-emotional and mental health engagement for all our 2021 summer camps.
Families Thriving, one of our strengths-based mental health programs, checked in with just over 550 youth participants (in kindergarten–high school) to have age-appropriate psychoeducational conversations about feelings and how they've been showing up in our lives.
Engaging our participants in discussions about their emotions was just one of the many ways we sought to learn more about their lives and situations, to provide a holistic and supportive environment for them.
Among those surveyed, we found that approximately:
15% of youth (2nd grade–HS) feel little or no hope for the future
24% of youth (K–HS) feel down almost all the time
As heartbreaking as it was to hear our campers articulate such challenging emotions, it was also tremendously valuable to have these conversations, as a necessary first step toward healing.
With this nuanced understanding of the mental health crisis young people in our communities were facing, in Fall 2021 we increased access to approachable and comprehensive mental health services for families in our communities by expanding Families Thriving in partnership with schools, parents, and our own youth development programs.
Investments in preventative, community-based, and holistic mental healthcare are a powerful driver of community strength, and integrating Families Thriving into our youth programs is already making a powerful impact in our neighborhoods.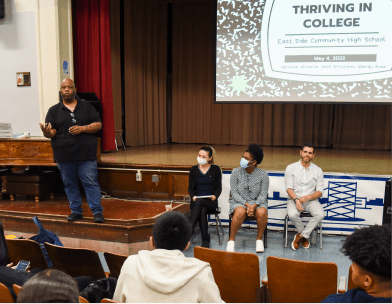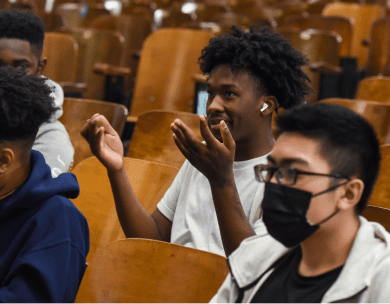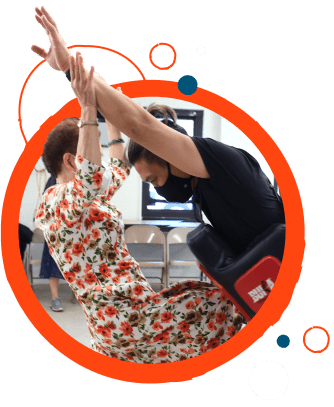 Self-Defense Classes for Older Adults
In response to rising violence
targeting Asian-American and Pacific Islander
(AAPI) people in NYC
In 2021, rising violence targeting Asian-American and Pacific Islander (AAPI) people in NYC continued causing significant anxiety for many of our neighbors—a growing additional burden for communities that were already experiencing disproportionate challenges during the pandemic.
In response, last fall we began offering self-defense classes on the Lower East Side in partnership with concerned community members.
Sammy Yuen, one of our teachers, says that self-awareness, more than any specific physical techniques, is the key to safety in most cases: "I'm not going to teach someone how to fight off five people at the same time in an hour session. Self-defense is about spatial and environmental awareness. It's really about being aware of your environment and avoiding the whole situation in general."
May Wong, who often participates in the healthy aging programs we offer at the Neighborhood Center, told reporters that she "rarely goes out these days, afraid of being assaulted on the street" – but that she's made an exception to attend these classes.
"Now, if anyone harasses me, I can help defend myself a little," she said. Click here to see video of May practicing the techniques she's learned.
Mary Yuen told CBS Evening News that the class has underlined the importance of being "very aware" of her surroundings.
On Tuesday mornings on the Lower East Side, many of the same older adults who come for our popular ballroom dancing classes now stick around to learn how to protect themselves should they find themselves the target of harassment or violence—an important expansion of our work, because everyone in our neighborhoods should feel safe where they live.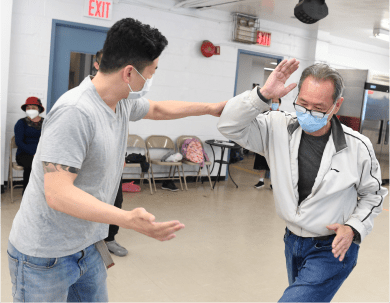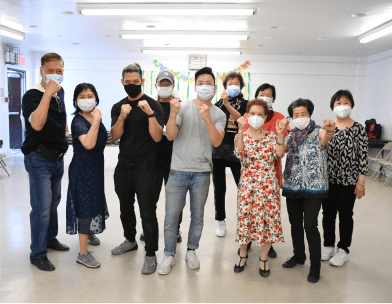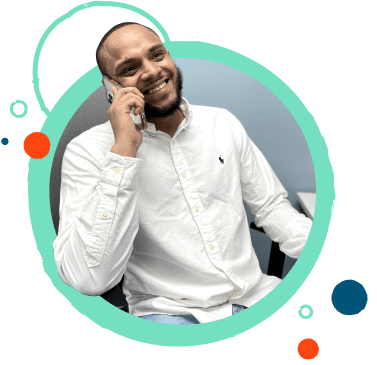 Preventing Family Separation in East New York
A new program aiming to keep children in their
homes and out of the foster system, partnering
with families in East New York
By the age of 18, 53% of Black children nationally will have been investigated as potential victims of child abuse, compared to 37% of all children. In 2019, Black children were 23% of all those in foster care in the United States, even though just 14% of the people under 18 were Black.
Each of these numbers is an indictment of a failed approach. Good intentions only count for so much, and the reality is that foster care systems all too often inflict trauma on the children and families they seek to protect.
Families belong together—it's true at the border, and in Brooklyn and on the Lower East Side. And it's what animates University Settlement's Prevention Program, which finished its first year of operations in 2021. Our newest program aims to keep children in their homes and out of the system, partnering with families in East New York as they do the always-challenging work of parenting under the severe resource constraints of poverty.

Elvis Balbuena, one of our case managers, visits with families every week, and characterized what makes our approach different:
"We're there to help the neighborhood and help the families, not as a court-mandated presence or as a figure of authority—we're there to engage closely and build interpersonal connections."
"When people hear the words 'case manager,' unfortunately the immediate assumption is that we are there to take away their kids," he continued. "So we have to work hard to establish empathy and compassion from our very first interactions with families. I approach engagements with curiosity and care—it comes down to understanding people's circumstances, eventually having families come to accept that you're there for them, that they're not just a check on a list."
"People don't realize how much everyone wants someone to talk to," he concluded. "I'm not their therapist, but I'm there to listen. It takes people a while to feel comfortable speaking, revealing themselves. The people I'm working with are often involved in court cases, and they've been ignored and condescended to. When I meet with people, I'm patient and persistent—it might take until the fourth, fifth, tenth time we meet, but when the mother or father opens up we can start working together, because the family comes to understand that there's another component in their support system."
We follow our neighbors' lead
Since 1886, we've been listening to the people in our communities and responding to their priorities. As our understanding evolves, so do our programs.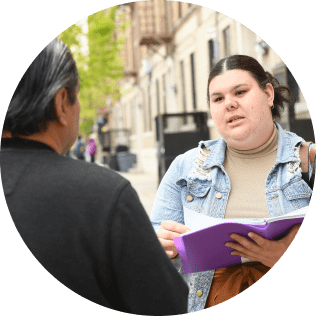 Social work as a formal discipline grew out of the methods and practices pioneered by University Settlement and our peer settlement houses in the late 1800s. Teaching the next generation of social workers is an important part of our mission—every year we welcome more than 30 student interns from NYC's 8 graduate schools of social work to do their fieldwork with US.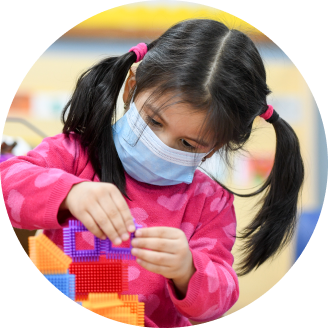 We first established a school-based community center at East Side Community High School as part of the first class of Beacon Programs in 1991. In 2021, we now operate an extensive network of high-quality after-school programs across Brooklyn and Lower Manhattan, including our newest Community School at PS/MS 34.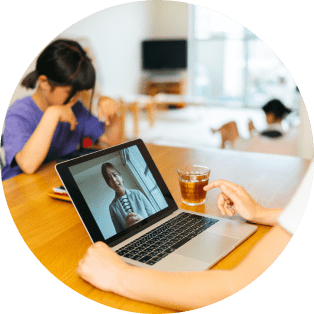 When World War II veterans suffering from shellshock (now recognized as PTSD) returned to the LES, we established one of the first community mental healthcare clinics in the US. Today, mental healthcare is integrated into each of our programs, and we remain committed to breaking down stigma while creating access to culturally sensitive care for our neighbors.
We fight poverty and systemic inequality by engaging our neighbors of all ages, from newborns to elders, with innovative, responsive programs that address basic needs while facilitating culture, learning, and community.
We supported 845 young children and their families with a spectrum of education and care services including center-based learning, neighborhood-based family childcare, and home-based assistance.
We create safe, fun, purpose-driven environments for more than 3,500 youth annually. Our afterschool, summer camp, and college access programs are rooted in positive youth development and social-emotional learning models that build students' self-awareness, self-expression, and leadership skills.
We engage over 1,200 low-income seniors annually through a network of services including meals, health, wellness, recreational activities, case assistance and management, housing counseling, and referral resources.
More than 1,800 people receive high-quality mental healthcare from our culturally sensitive professionals every year, helping individuals and families in our communities navigate the challenges life can present.
Advocacy & Community Action
We strategically engage our representatives on issues including access to safe housing, healthcare, and quality education. Through advocacy, we aim to secure access to resources for thousands of our neighbors, and support policies that empower New Yorkers to achieve healthy, stable, and remarkable lives.
450+ low-income, adult immigrants in NYC participate in our comprehensive 10-month English and civic education program annually—building language and systems literacy skills to navigate life in our complex city, support their families, and achieve their goals.
We combat homelessness by partnering with our neighbors to identify financial problems and solve them before they lead to eviction; in FY21, more than 1,500 New Yorkers were more stably housed thanks to Project Home.
Art helps build healthy communities and we engage thousands of our neighbors with two distinct arts programs: The Creative Center, which brings art's healing power into healthcare settings; and The Performance Project, which fosters collaboration between professional artists and low-income New Yorkers.
Our budget in 2021 was $39 million.
How our budget breaks down by program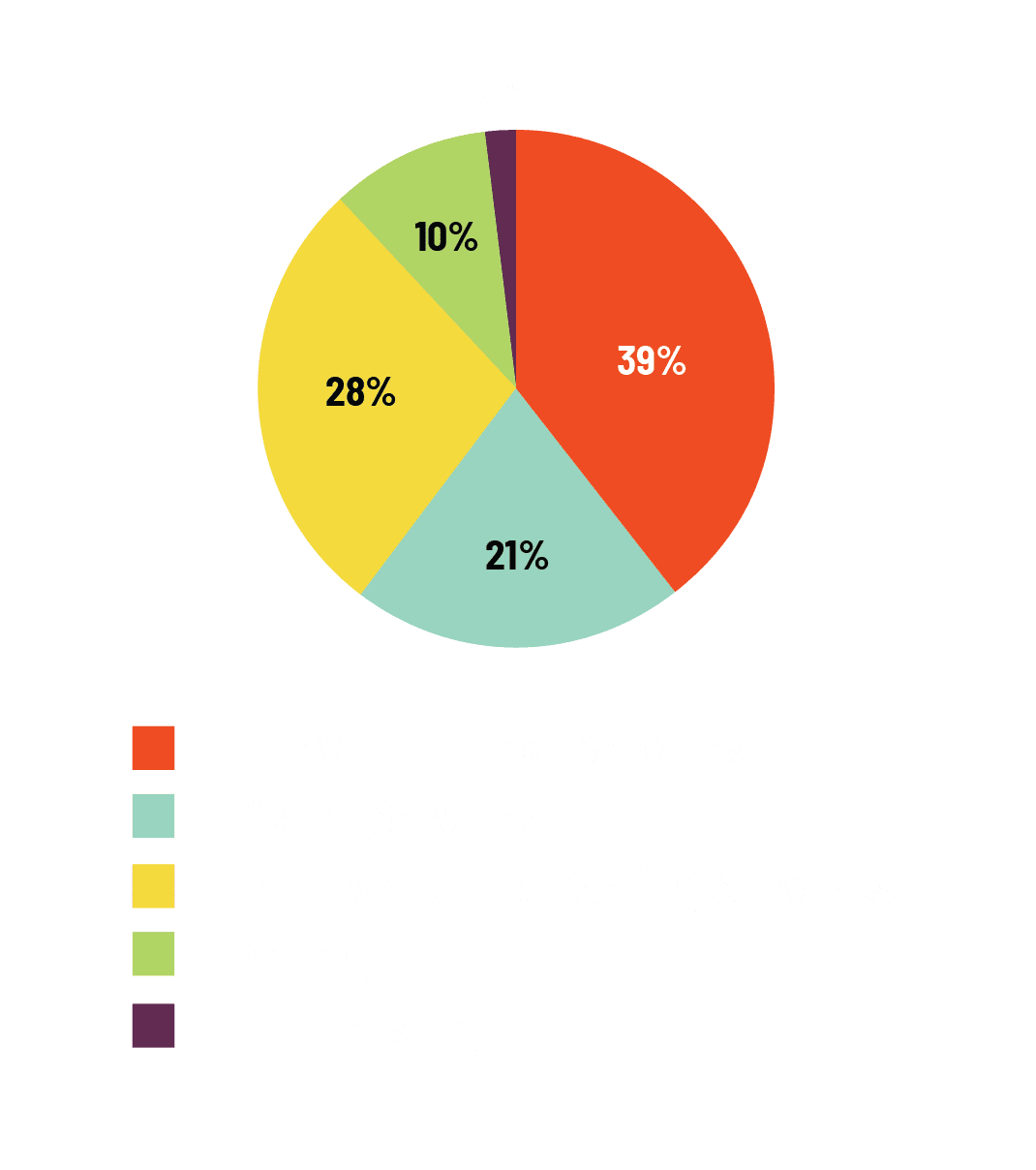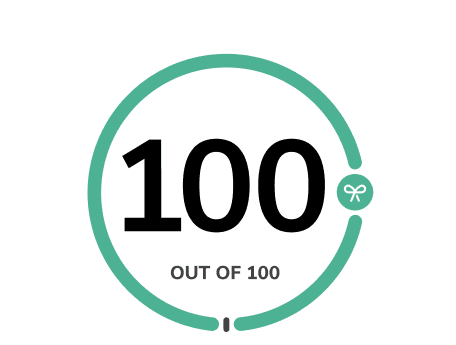 Charity Navigator gives University Settlement an Encompass Rating of 100 based on our financial stability, efficiency, and sustainability and our commitment to strong governance practices and policies.
Thank you to everyone who supported our programs during Fiscal Year 2021! Your support helps us build the Power of US. The Donors listed below made gifts to University Settlement during the 2021 fiscal year: July 1, 2020–June 30,2021.
5 Deadly Venoms
M.P. and Julie Aaronson
Brian and Karen Aase
Donna Aase
K. David and Kathleen Aase
Melissa Aase and Brian Bergen
Brenda Abbandandolo
Donald Abelson and Joseph Everett
Valerie and Steve Abrahams
Louis and Anne Abrons Foundation
The Achelis and Bodman Foundation
Eliot Adams
Alpert Family Foundation
Amazon Smile
American Council of Learned Societies
Lawrence and Marcia Andrus
Rick Angell
Anonymous Donors
Jason Arabian
The David Aronow Foundation
Amanda Atlas
Michael and Brenda Austin
Patrick Austin
Barry Bachenheimer
Ravi Badge
Emily Balcetis
Dhruv Bansal
Lauren and Michael Barack
Elizabeth Barile
The Barker Welfare Foundation
Stefanie Batten Bland
Cynthia Battle
Jimmy Baye
BC Partners Advisors L.P
Betsy Beier
Arthur Bellini
Alonso Benavente
Boyd and Marilyn Bergen
Ira and Joan Berkowitz
Lawrence and Rosalie Berman
Leonard Berman and Lori Zeltser
Mark Berman
Robert and Rachelle Berne
Matthew and Elissa Bernstein
Elena Bertozzi
Charles Glenford Bigelow
Elizabeth Bigham Hotson
BlackRock, Inc.
Zachary Blair
Emma and Jason Bloch
Alex Blue
Bonbon A Swedish Candy Co.
Booth Ferris Foundation
Larry Bortoluzzi
Jack Braun
Nicole Braun
Wendy Breuer and Charles Crane
Briggs Robertson Family
Elaina Brillantes
Broadway Baker
Brooklyn Community Foundation
Brenda and Robert Brown
Gail Brown
Mark Buckstein
Theodore Buenz
Leslie Bulion
Miriam Calabro
Lily Cann
Ambrogina Canobbio
Capital One Foundation
Brittany Carbone
Charlie Carey
Speight Carr
Griffin Carroll
William Cavanagh and Ricki Gardner
Dale Cendali
Art Chang and Allison Thrush
Tiffany Chang
Samuel Chapin
Charles Hayden Foundation
Passa Chattra
Richard Cheng
Child Welfare Fund
Lou Chiorazzi
Maya Chiorazzi
Michael Christodolou
Barbara Clapp and David Adams
Jill Clark
Classy Development Team
Lewis Cole
Annika Colston
Barbara L. Comins Trust
Kristin Conklin
Benita Cooper Marks and Ted Marks
Mary Ann Cordiano
Credit Suisse Americas Foundation
Elizabeth Cuccaro
Vincent Daccordo
Theoharis David
Carla Davidson
Meredith Davis
Pamela De Toledo and Orlando Artze
Christopher Dela Pena
Jonathan Dembrow
Diane DePaolis and Michael Goldstein
Marjorie Detkin Feldman
Michael Dettmer
DiSalvo Foundation
Patricia Donnelly
Michael Doppelt
Dorfman Abrams Music, LLC
Charles Dorr and Maggie Morris
Katherine Dowd
Downtown Elves Inc.
Richard Drescher and Kara Cummings
Nancy Drosd and Charles Schwartz
Dyson Dryden
Gerard and Jennifer Duphiney
Michael Eberstadt and Nina Beattie
The Edith Glick Shoolman Children's Foundation
Michael Eichenwald
Miriam Eisinger
Dan Elharrar
Blanche T. Enders Charitable Trust
David Eng
James Eng
Epstein Teicher Philanthropies
Harvey Epstein
Steve Eroskey
Joe Eubanks
Renée Eubanks
Eugene M. Lang Foundation
Evercore
The Fan Fox and Leslie R. Samuels Foundation, Inc.
Maria and Mark Federman
Dr. Herbert Fellerman and Mrs. Fellerman
Douglas Fenton
Fenton Family Charitable Gift Fund
Ronald and Elaine Fierman
James K. Finkel
First Republic Bank
Sheldon Firstenberg
Judith Fisher and Mark Allen
Ronni and John Fisher
Judy and Alan Fleisch
Monique Flores
Xander Fong
Katherine Forrest
Jeffrey Foster
Danielle Francis
Paul Francis and Titia Hulst
Frank E. Clark Charitable Trust
Pamela Frederick
Al Fresco
Fried, Frank, Harris, Shriver & Jacobson LLP
Jeffrey Friedman
Lauren Friedman
Rumiko Fukazawa
Naomi Fulford
John Gabrieli
Joy Gadrinab
Albert Gallardo and Carol O'Neill
David and Kyoko Gelber
George P. Wakefield Trust
Patricia Glazer and Richard Mittenthal
Robin Glazer
Hiedi Gledhill
Josh Gledhill
Dana Gluck
Ed and Judy Glueck
Terri Ann Glynn and Michael O'Neill
Paul Goodman
Google
Allison Gordon
Lawrence Gordon
Jonathan Graf
John Gray
Karen Greb
Lachlan Green
Maxwell Green
Robert Green
Cliff and Alyssa Greenberg
Norman Greenberg
Theodore Greenberg
Nancy Greenblatt
Michael Greene and Lori Beth Brandston
Greystone
Alix Grossman
David Grubb
Mara and Alex Gruen
Patrick Grunbok
Martin Guggenheim
Anthony Gulotta
Hale Gurland and Elizabeth Sanders
Ronny Gutfreund
Momoko Hanyuda
Brian and Laleh Harper
Fred Harris and Ellen Schwartz
Yvette Harris
Susan Haskell
Harun Hassouni
Virginia Hatley and Stephen Swiatkiewicz
Susan Hauser
The Hearst Foundation, Inc.
The Heckscher Foundation for Children
David Hellerstein and Lisa Perry Hellerstein
Orin Herskowitz
Sarah Hipkens
Elizabeth Hires
Andrea Hirshman
Marilyn and Murray Hochhauser
Paul and Helene Hoeffel
Richard Hollingsworth and Kathleen Molony
Sherry Horn
Henry Houston
Sean Howe
Dave Hughes
David Hurwitz and Claudia Fine
David Ichel
Idlewild Partners
Isaac H. Tuttle Fund
J.E. & Z.B. Butler Foundation, Inc.
Dan Jacob
Jon and Beth Jacobs
Marc R. Jacobs
Patsy Jeffers
T Michael Johnson
Ken C. Joseph
Meghan Joye
James Kagen
Leah Kalotay
Elsa Kania
Kaplan Hecker & Fink LLP
Rochelle Kaplan
Steven and Jennifer Kasoff
Robert Keane
Myles Keating
Peter and Kirsten Kern
The Kess Family Donor Advised Fund
Jeremy Kesselhaut
Rasmia Kirmani-Frye
Stella Kiyota
KKR & Co. Inc.
Beth and Seth Klarman
Tod and Diana Klebanoff
Peter Kleinbard
David Klur
William Knapp and Judith Bell
Victoria Kocian
Margaret Kohn
John Kontogianis
Rosie Kosinski
James and Marian Krauskopf
Elissa Krauss and Harriet Grimm
Kroll Charitable Foundation
R P. Kurshan
Michael Kwartler
Susan and John Kwock
Phelim Kyne
Jai Lakhanpal
Robin Lamb and Erika Soto Lamb
Tracy Landauer
Robert and Gisele Lapiner
Laurie M. Tisch Illumination Fund
Janice Lee and Stuart Shapiro
Jessica Lee
Mary Ann and Terry Lee
Sally Lee
Jeremy Leeds
Richard Lehmann and Kathleen Feely
Diane Lempert
Taliah Lempert
Yael Lempert
Yonah Lempert Luecken
Brendy Lenin Enamorado
Leo Rosner Foundation, Inc.
David Leon and Barbara Hansberry
Aaron Leonie
Robin Lettieri
Charles and Alice Levien
David Levine and Nicola Courtright
Rachel Levine and Andrew Ceresney
Allen and Leslie Levinson
Fredrick Levy and Katharine Gruber
Ronald Levy
Mark Lieberman
Lily Auchincloss Foundation, Inc.
Lisa Lindvall
Kathryn Lloyd
Jennifer London
Joanne Lowe
Lois and Jerome Lowenstein
Lower Manhattan Development Corporation
Joel and Sarah Lusman
Kahlo Lynch
Victor Mak
Mary Maloney
Richard and Heather Maloy
Rashika Mandal
Maria Manuche
Ria and Robyn Mar
Madelyn Maratea
Alessandre Margolies
Michael and Elaine Margolies
The Carl Marks Foundation Inc.
Richard Marooney
Jay Marx
Susan Massad
Sheila Matlin
Susan Matloff
Kathleen McCarthy Whitney
Brianna McCarty
Treasure McClain
Kenneth McGrory
Gregory McPolin
Richard Medór and Patty Staco
Anne Meisenzahl
Michael and Susan Meisler
Regina Melly and Robb Napolitano
Daniel Melnick
Metzger-Price Fund, Inc.
Bevan Meyers
Somer Meyers
Evan Meyerson
Microsoft
Thomas Militello
David Miller
Lillian Miller
Michael Miller
Mark Modzelewski
Joan Monaghan
Robert Moore and Mary Ann Chiulli
J.P. Morgan Private Bank
Thomas W. and Loraine Morgan
The John C. & Katherine M. Morris Foundation
Peggy Morton
Mical Moser
Frederick Nadd-Aubert
Nancy and Edwin Marks Family Foundation
NEU Brands
Will Neubauer
Lynn Neuner
The New York Community Trust
New York State Health Foundation
New York University
Susan Newman
Richard Ng
Geri Nielsen
David Nocenti
Sandra Norinsky
Uchendu Nwachuku
Lauren Nye
NYU Community Fund
NYXL Unknown
Holly Ojalvo
Alex Okun and Mary McCord
Ronald Orland and Lisa Denby
Elizabeth Overbay and Matthew Traupman
Vince Pagano
Michelle Paige
Katie Papa
Carmen Parra
Onay Payne
Thomas Pease
Amanda Peck
Oliver Peisch
Deborah Pelosi
David and Jody Perla
Steven and Lacey Perricone
Jeanette Pertz
Viviana M. Phelps
Phipps Houses Services, Inc.
The Phyllis Backer Foundation, Inc.
Marnie Piazza
The Pinkerton Foundation
Betsy Pinover Schiff and Edward Schiff
Elliot Piperno
Sarah Porges
David Providenti
Public Works Partners
Jennifer and Jeffrey Putman
Diya Raichand
Elspeth Read
Vineeta Reddy
Alexandra Reingold
Elma Reingold
David J. Reiss
Michael Reynnells
Marni Rice
Thomas Riley
Carmen Rivera
Emma Rivera
Robin Hood Foundation
The Rockefeller Foundation
Dahlia Roe
Josh Rolnick
Robert and Dale Rosen Charitable Foundation
Sigmund and Dorrie Rosen
Todd Rubinstein
Jennifer Rucker
Shawn Rudden
Brian Runk
Niki Russ Federman
Kim Russen
Marie Russo
Stephan Russo and Susan Souder
Lynne Sachs
Andrew Salkin
Carol Samol
Santander Bank, N.A.
Jessica Savino
Benjamin Schall and Jeannie Mun
Ellen Schall and Steve Kelban
Richard and Marie Schall
Steven Schall and Alyce Russo
Isabella J. Schiller
Lisa Schiller
Julia Schlossman
Benjamin Schmidt
Neal Schmidt and Adrianne Meisler
Karyn Schorr
Alixx Schottland-Pomerantz and Matthew Pomerantz
Theresa Schwab
Michael Schwartz
Antoinette Segreto
Minila Shah
David Shapiro and Liz Lange
Joshua Shapiro
Susan Shaskan Luse
Gary Shaw
Melissa Shiffman
Saaheb Sidana
Andrew and Amy Silberfein
Jeffrey and Andrea Silver
Barbara Simon
Monica Smith
Thomas Soles
David Sorkin and Amy Davidson Sorkin
Paul Sparks
Judith Spektor and Barry Benepe
Guy Spier
Joseph Sprung
Kate and Richard Stacy
Lois and Arthur Stainman
Andrew Steele
Norman Steele
Charlee Stefanski
Stephen Steinbrecher
Oona Stern and Alex Manuele
Sandra Stern
Kelly Stevens and Peter Lupoff
Rachel Stone
Don and Linda Sue Strand
Anne and Elliott Sumers
Petite Surrah and Sara Evangelista
Matthew Sutherland
Krishna Swamy
Andrea Swenson
Michael Swier
Stephen Symonds
Target Charitable Giving
The Taubman Company
Travis Terry and Rebecca Velez
Tiger Foundation
Howard Trepp
Trinity Church Wall Street Philanthropies
Deborah Trupin
Joshua and Denise Tupper
Barbara Turk
Jake and Sean Turner
UJA-Federation of New York
Tom Unger
United Neighborhood Houses of New York, Inc.
Lynne Vallone
van Ameringen Foundation, Inc.
Christopher Vanderloo
Lydia Vanderloo
Mitali and Prakash Vasa
VCC Cares Inc
Viking Global Foundation, Inc.
Nancy Wackstein
Hsuanchen Wan
Marie Ware
Raina Washington
Marc Wasser
Dan Wasserman and Christine Chinlund
Susan Waterbury
Garrett Watumull
Alan and Louise Weil
Linda Weinstein
Genie Weisz
Matthew Weston
Jerrold Wexler
Andrew Wheeler
Aviva Will
William Talbott Hillman Foundation
Melinda Williams and Mark Murray
Estelle Willie
Doug Wingo
Jason Winocour
Alan P. Winters and Sharon Felzer
Haley Winters
Diana Wong
Leslie Wood
Yvette-Michelle Wynn
Luis Zeno
Andrew Zhu
Christopher Zilla
Ian and Tessa Zilla
Bocar Zilla-Ba
Katherine Zilla-Ba
Michael Zisser and Marsha Morton
Peter Zwiebach
Carolyn Zyla-Ingledue
District Attorney of New York County
NYC Administration for Children's Services
New York City Council
NYC Department for the Aging
NYC Department of Cultural Affairs
NYC Department of Education
NYC Department of Health and Mental Hygiene
NYC Department of Housing Preservation and Development
NYC Department of Youth and Community Development
NYS Council on The Arts
NYS Department of Health
NYS Education Department
NYS Office for the Aging
NYS Office of Children and Family Services
NYS Office of Mental Health
NYS Office of Temporary and Disability Assistance
US Department of Agriculture
US Department of Education
US Department of Health and Human Services
US Federal Emergency Management Assistance
US National Endowment for the Arts
Renée Eubanks
Co-Chair
Ronni Fisher
Vice President for Programs
Aviva Will
Secretary
Leonard Berman
Emma Bloch
Hale Gurland
Ken C. Joseph, Esq.
Debbie Madden
Richard Médor
Benjamin Schall
Co-Chair
Thomas W. Morgan
Treasurer
Alan P. Winters
Immediate Past Chair
Steve Perricone
Steve Schall
David Shapiro
Harly Stevens
Andrew Zhu
Ian Zilla
Renée Eubanks
Co-Chair
Benjamin Schall
Co-Chair
Ronni Fisher
Vice President for Programs
Thomas W. Morgan
Treasurer
Aviva Will
Secretary
Alan P. Winters
Immediate Past Chair
Leonard Berman
Emma Bloch
Hale Gurland
Ken C. Joseph, Esq.
Debbie Madden
Richard Médor
Steve Perricone
Steve Schall
David Shapiro
Harly Stevens
Andrew Zhu
Ian Zilla